Emergencies
Emergencies Constitutes: Pain – Swelling – Bleeding
Dental Emergencies are rare but need treatment immediately. Our office understands that need and is on call 24 hours a day 7 days a week for our established patients.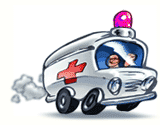 If you are suffering and your problem can not be addressed with OTC (Over The Counter) medication or home therapy please contact our pager.
Emergency Number: 814-573-4696
(This service is for established patients only)
error: Content is protected !!